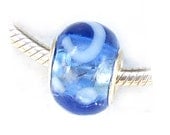 From awhile, I'll be featuring TWO shops each month! Whoop! And just in time for the holiday season! First up for the month of October is the lovely Gari Anne from Bead Lovers Korner. Don't forget to show some love and check her links out at the bottom!
When did you know you wanted to create and sell handmade items?
I started making beaded jewelry about 12 years ago. I opened a shop on Ebay, where I sold a few things, but ended up mostly selling beads. I joined Etsy 2 years ago and since then have been making and selling a lot more of my creations.
Where does your inspiration come from?
I give all credit for my inspirations to God
What's the most memorable custom item you've created?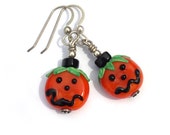 My Rainbow Moonstone Goddess Necklace would be the most memorable because I made it by flashlight! We had several Hurricanes go through Central Florida years back and I sat and made many items with a flashlight type lamp that my husband set up for me.
Besides creating things, what do you do?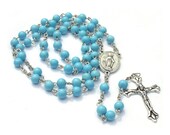 I have an ebay store and a website as well as my Etsy Shop. I work full time at home selling my creations and other beads. I am an Authorized Dealer for Carlo Biagi Jewelry and Landmark Travel beads so with all of that I stay really busy.
What is the most important advice anyone has given you?
"Be nice to everyone because you never know who you are talking to."
What is the most important advice you'd like to give to other Etsy sellers?
Be determined, don't give up if you don't get sales instantly. It takes time and effort to build up enough items, with the right pictures, at the right price for the right buyers!!
Connect with Bead Lovers Korner Online!!