"What A Novel Idea" is the May shop of the month. The lovely shop features jewelry made with images of vintage circuses, books, and poetry quotes. Chantelle Wilson, owner and creator, graciously took the time out to answer some questions for us.


I started working on Etsy when my super talented mother, a seamstress extraordinaire, wanted to create her own shop. Knowing nothing about the internet, I was enlisted to help her build an online shop. After getting her started, I decided that I wanted to create my own unique items and form my own store. Please note that my mother still knows nothing about the internet!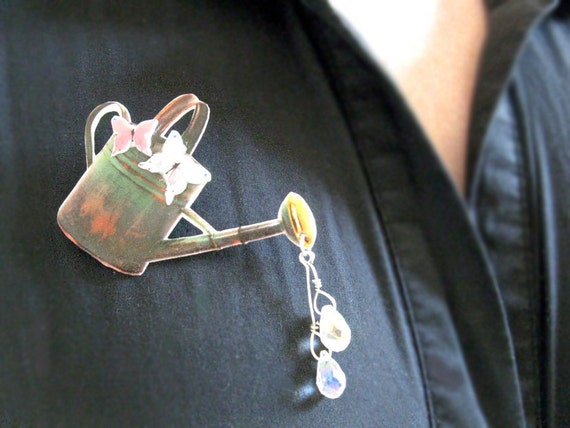 Where does your inspiration come from?
Having a love of literature, theatre and music I started out making jewelry out of altered books and sheet music. Often you'll start out with one idea and that will snowball into a different direction. I quickly discovered that I enjoyed working with leather and began creating miniature journal necklaces. I then developed a love for finding unique images from the circus, nature and everyday life that could be made into fun and funky jewelry. It was a thrill when I started to get emails from acrobats and circus performers from around the world wanting to own one of my circus inspired pieces. I love creating designs that make a statement and that I know are uniquely mine.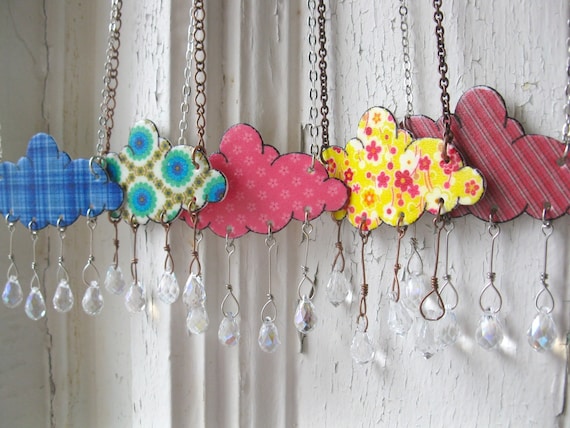 Besides creating things, what do you do?
Besides the many hours I spend working on my shop I perform as a singer in a three part harmony band that I founded called The Maisies. We perform vocal harmony music from the 30s and 40s and I think the vintage feel of my band often seeps into my jewelry creations. We perform regularly throughout Toronto at some of the city's best venues.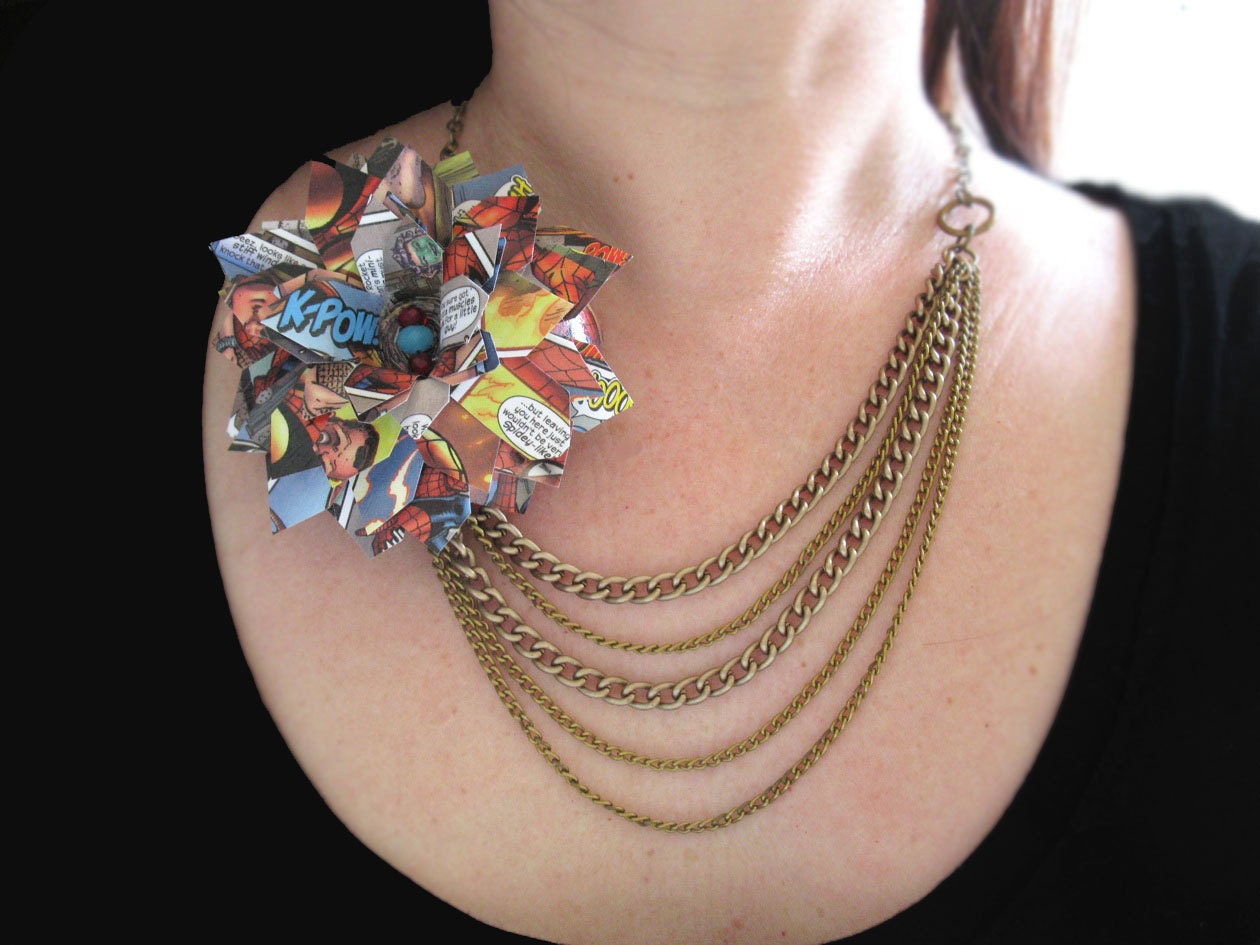 What is the most important advice you'd like share with etsy sellers?
I think the best advice I could give to Etsy sellers or to anyone starting their own creative endeavor comes from the support given to me by a friend. We so often doubt ourselves and question our own creativity. I know I do and I so often get in my own way because of my insecurities. I used to justify what I was doing as far as a jewelry maker by saying "it's just a little hobby" when really I was wishing to make it more. I'll admit that it took not a few compliments from friends and family to make my doubts fade but they have. Now I just create and put it out there. If somebody likes a piece then that's great. If they don't that's fine too. I believe everyone in the world is creative and we just have to release our ideas into the universe and not be afraid of the results because truly there's absolutely nothing to be afraid of!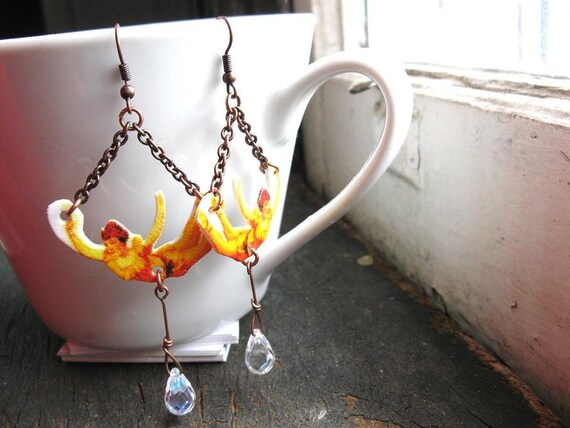 Show Chantelle some love & gracious thanks for sharing her story!
Check out her shop, What A Novel Idea here