M's Handbags N More is the July shop of the month. The shop features ecofriendly and repurposed purses. Megan, owner & fellow upcycler, took a little time out of her day to answer some questions for my blog. (thanks Megan! :P)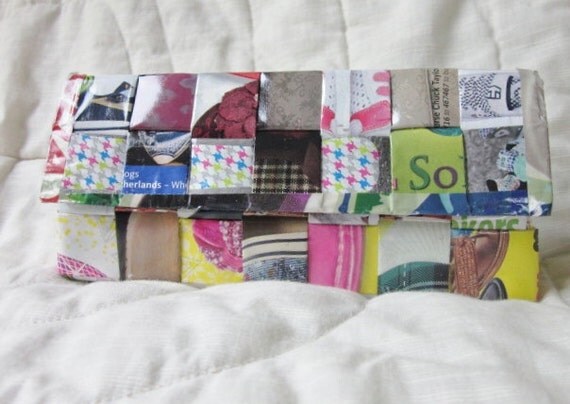 When did you know you wanted to create and sell handmade items?
I have always been interested in crafting. I can remember as a kid always coming up with something to make being beaded jewelry or decorating picture frames. I have always been on the creative side and love to have the chance to show my creations off. After having a rather free summer last year, I got hooked back on crafting and thought that selling some of my products could help with the expenses of college. Since crafting was something I love to do, opening shop to sell my creations was very exciting to me.

Where does your inspiration come from?
It comes in many forms. For example, one of my newer magazine purse designs (decorated with magazine triangles) came from seeing the circle flap purse design that is popular nowadays. The inspiration for my math clutches came from me running across an old math book. A light bulb went off that I could use it for a new upcycled woven clutch design.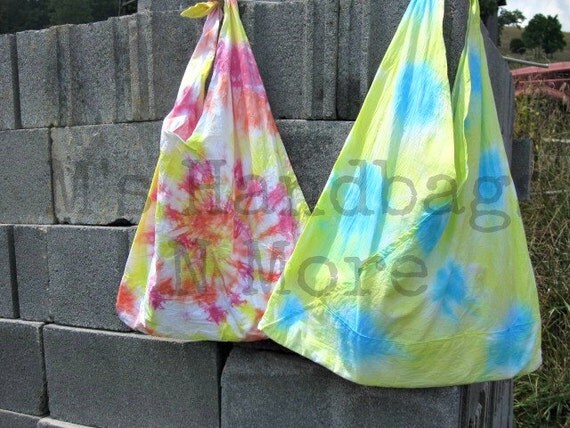 What's the most memorable custom item you've created?
All my items are made to order, so customization is always welcome! So I will say the first item I sold would hold a place as the most memorable. It was a woven math page clutch with a custom strap with the number 6 because it was a birthday gift for a niece that who was turning 6. It turned out very well and I was super excited to have my first sale!

Besides creating things, what do you do?
I am a student working on my bachelor's in business.

What is the most important advice anyone has given you?
Always do your best and do what makes YOU happy. I think this is why I work so hard in all that I do to do well and why I am inspired to keep creating new upcycled designs to share because it's what makes me happy and I want to be able to be successful in doing something I enjoy.
What is the most important advice you'd like to give to other etsy sellers?
Always keep your head up. Sales might not come as quickly as you like, but you just got to hang in there and stay positive

.
Show Megan some love and check our her links! Hooray for upcycling!
Etsy Shop
FB fan page
Twitter
Storenvy
Pinterest
Wanelo