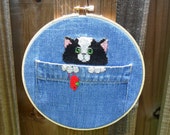 Welcome! Welcome to Lena Chinners from the unique shop All That is Counted. The fellow Floridian stopped by for a chat, and peek at her items. Don't forget to show her love with some comments!
When did you know you wanted to create and sell handmade items?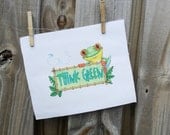 I have been doing counted cross stitch for over 40 years and have given the stitched items to family and friends for years so my daughter suggested that I try and sell some on Etsy... she has a shop also called Luckiiarts.

Where does your inspiration come from?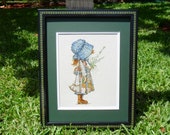 I only stitch what I would enjoy having in my own home. What's the most memorable custom item you've created? I did a small town street for myself . It is approx. 60" long and only 12" high. It has small houses, shops, a doctors office, trees, fountain and park, paved sidewalk and a small road running the entire length. I also made the frame in a woodworking class I was taking out of oak floor boards. It hangs above the large opening between my dining room and Florida room.
Besides creating things, what do you do?
I am fortunate in that I am retired. I was a bookkeeper in a High School for many years.
What is the most important advice anyone has given you?
Only make things you would use yourself or would be proud to give as gifts.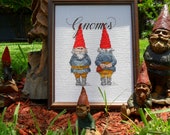 What is the most important advice you'd like to give to other etsy sellers?
Be patient, go to other shops, see what is out there, follow people who's items you like, and appreciate. You also need to promote yourself to a certain degree, you need to let people see your items and not just wait for them to find you. Additionally, it is really important to tag your items with the right descriptions....and most important have fun!