Welcome the family owned shop ConversationGlass from Dallas, TX. They've got some insights to share and of course link for you to check out (Facebook Pinterest& Twitter). Yay Etsy! Buy local & handmade! Better yet, upcycled! ;D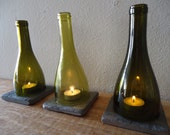 When did you know you wanted to create and sell handmade items?
We're a family business - my wife, my daughter and myself. We found a way to teach our daughter that business can have a conscience through our bottle crafting! We take bottles destined for landfills and make awesome glassware and housewares from them. The process from start to finish is quite fun. From finding just the right bottles, to cutting them into something reusable and fun.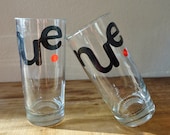 Where does your inspiration come from?
My inspiration comes primarily from having a family that likes to eat regularly! All kidding aside, we are passionate about living responsibly. We know that there are many things on this planet that are renewable. As a family that's felt the effects of industrial outsourcing and labor expendability, we sought a way to find our own way. And this way had to harm none - a business with a conscience.
What's the most memorable custom item you've created?
Our most memorable item so far has been a bottle hand-etched by my 14 year old daughter. Getting and keeping our daughter involved and excited about the process can be a challenge. With typical teenage reluctance, she dragged a bit at first, but now she gets excited, too when we complete glassware sets and make sales. Recently, she designed (by hand) a Dr Who Tardis from a Bombay Sapphire bottle. Impressive work that brought her mucho satisfaction!
Besides creating things, what do you do?
Aside from our shop, I am a stay at home Dad that works part time in software sales. My partner and wife is a veterinary technician full time. We spend most of our free time catering to our 3 dogs - Arwen, Nyxie, and Fenway.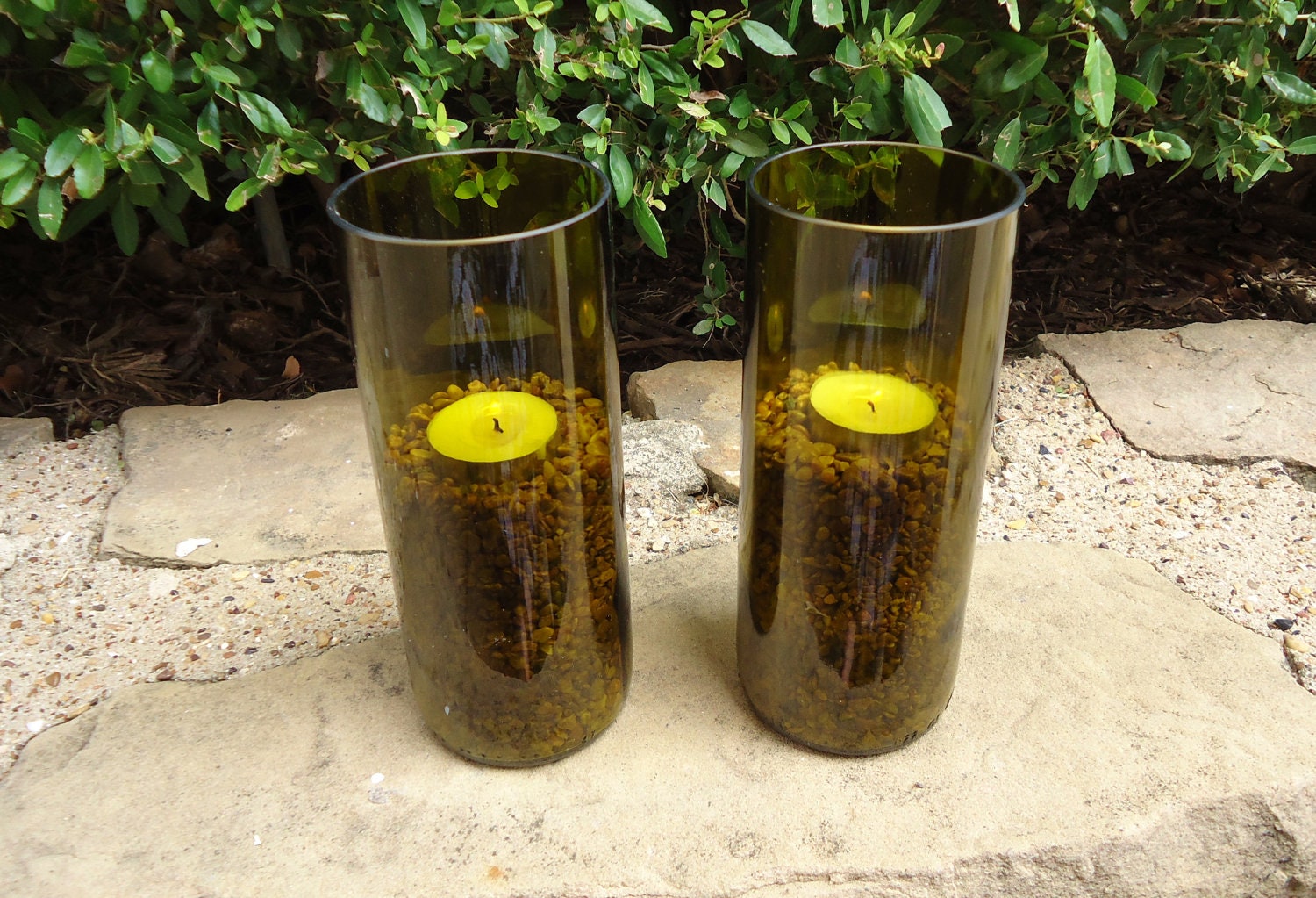 What is the most important advice anyone has given you?
The best advice I've received in two-fold. First, provide the best customer service you possibly can. When looking for handmade items, people want to feel special. They can get poor customer service at Wal-Mart. Second, don't be discouraged by hard work. You determine where your shop goes.
I think sharing this advice with other sellers is my best advice. Pay it forward, so to speak.